Get a Fresh Start
Divorce Attorney Austin
Divorce can be an emotionally challenging and complicated process. At Dorothy Butler Law Firm, we understand the importance of having an experienced, compassionate, and dedicated divorce attorney by your side. Our team of expert Austin divorce attorneys is here to help you navigate through this difficult journey, providing personalized guidance and support tailored to your unique situation.
Get Help Now
Practice Areas Contact Form
"*" indicates required fields
Austin, TX, Divorce Services
Our primary focus at Dorothy Butler Law Firm is fighting for your best interests and guiding you effectively throughout the divorce process. Our compassionate, uncompromising attorneys are committed to providing personalized attention to every client, offering customized legal strategies tailored to your unique circumstances. We handle all types of divorce cases and can help you start a new life.
We understand the emotional and financial challenges that come with divorce, and our compassionate yet aggressive approach ensures you receive the support you need during this difficult time. With Dorothy Butler Law Firm by your side, you can feel confident knowing that we will tirelessly advocate for your rights while helping you navigate the complexities of the legal system with ease and assurance.
Contested Divorce
Trust our skilled divorce attorneys serving Austin to protect your interests in complex legal procedures, court appearances, and negotiations with your spouse's legal team, so you can confidently face this challenging process.
Uncontested Divorce
Rely on our expert guidance to draft fair and comprehensive divorce agreements, streamline the process, and protect your interests, ensuring a smooth and stress-free resolution.
High-Net-Worth Divorce
Choose our experienced team to handle high-stakes cases involving complex financial matters, asset distribution, and business interests, securing your financial future and peace of mind.
Child Custody and Support
Let our compassionate Austin divorce attorneys advocate for your parental rights and children's needs, providing expert guidance through Texas custody and support laws and prioritizing your family's well-being.
Spousal Support and Alimony
Count on our assistance in understanding and negotiating fair and appropriate spousal support arrangements tailored to your unique circumstances.
Property Division
Trust our expertise in navigating community property laws to ensure your rights are protected, and assets are fairly distributed, safeguarding your financial stability.
---
Why Choose Dorothy Butler Law Firm
Our commitment to you at Dorothy Butler Law Firm extends beyond legal representation. We pride ourselves on offering a kind and personalized approach that considers your divorce's emotional and financial aspects. Our deep understanding of Texas divorce laws, proven track record, and high client satisfaction make us the top choice for a divorce attorney in Austin.
---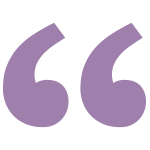 Dorothy Butler is truly the best lawyer one could ever have. I had a smooth and great experience from start to finish. Every communication from her had been prompt and timely, and I'm so glad I chose her as a lawyer. She is very professional and thorough and guided me every step of the way, and made sure I stayed informed throughout the whole process. Besides, she is one of the finest, kindest, and most caring professional I've ever known.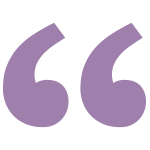 In my field, I work closely with a lot of attorneys but working with Dorothy and her staff is as good as it can get. She is passionate about what she does and the final results she obtains for the clients who trust significant aspects of their lives with her. Whatever your situation, know that they will fight for your victory and have patience and compassion while doing it. You cannot go wrong hiring this firm! A++
Book a Free Consultation with Our Houston Divorce Lawyers
Every divorce case is different, and we're here to offer the guidance and support you need. Book a free consultation with our seasoned Houston divorce lawyers to discuss your case and explore your alternatives. Embark on your journey towards a new beginning today.