Team
---
Midori Wilson
Paralegal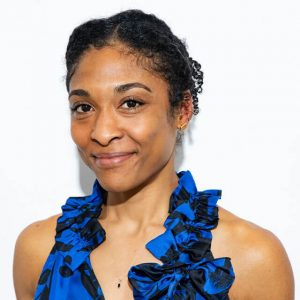 Aspiring and qualified all-round, Midori Wilson is a paralegal at Dorothy Butler Law Firm, managing the areas outside and in-between attorney, client, and third-party relations.  Operating in the Firm's background, she helps form and tie together the hidden aspects of practicing law and running a law firm.
A situational extrovert and a self-reflective introvert, she enjoys the role of being a silent organizer of the day-to-day level procedures, whilst inadvertently still getting to engage with people. Calling courts, combing through files, fielding emails, she brings together and finds a balance between chaos and routine.
Midori graduated from the University of Saint Thomas, in Saint Paul Minnesota.  During her years as an undergrad, her experience was much the same.  With an interest in human sociology, she looked for every different approach outside just numbers and statistics.  Reading the stark essays of James Baldwin, translating the dramatic ironies of Shakespeare, anthropological and cultural studies, psychology to philosophy, the only constant was her curiosity.
After graduating she spent time volunteering at the Minnesota Wildlife Rehabilitation center, and as a teacher's assistant for the same elementary school she had fond memories of attending.  It was the guarantee of warm weather that drew her away from her family and hometown to Austin, Texas where she is currently a food enthusiast and advocate for conscious eating, a dog lover, a new aunt, and still enjoying the many different observations and stories of the people she meets.
Education
Hopkins High School, Minnetonka, Minnesota
University of Saint Thomas, B.A. cum laude, Saint Paul, Minnesota
Major: English
Minors: Sociology, American Cultural Studies
Employment
Dorothy Butler Law Firm, 2020 to present
Animal Humane Society Minnesota
Civic Activities
Meadowbrook Elementary, Teacher Assistant, Volunteer
Minnesota Wildlife Rehabilitation Center, Volunteer
Hobbies & Interests
Baking
Animal Lover
World travel cooking shows
Art Museums
Craft Fairs